Start Listing to Newegg Today with Kyozou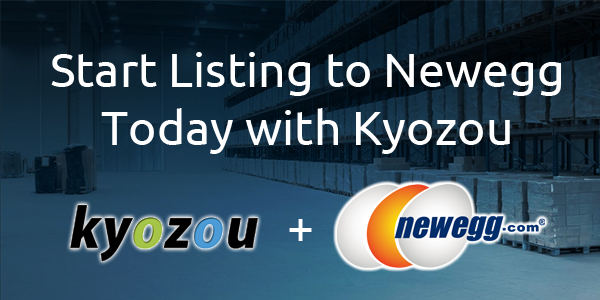 Kyozou is pleased to announce the official release of Newegg integration. We have been working diligently for the past few months to deliver a full integration with the Newegg marketplace. This week we are ready to launch. You can now list your inventory across multiple marketplaces including Newegg, eBay, Amazon and your Kyozou Webstore.

If you have any questions or would like to get your Kyozou account setup with Newegg please sign up for a demo today.
Article Written By: Reid Armstrong Kyozou Product and Marketing Specialist