Update: Kyozou Integrates With Newegg Marketplace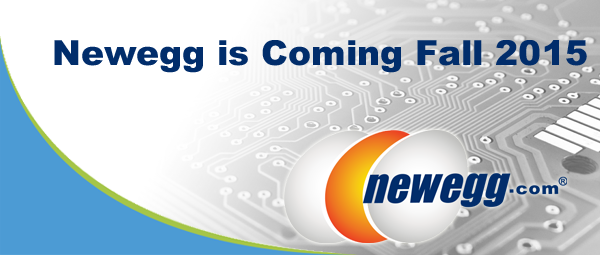 Coming this fall 2015, Kyozou will be integrated with Newegg. As the second largest online only retailer in the United States, Newegg is a great place to expand your online sales. Newegg is constantly growing and expanding. Start listing today and expand your sales opportunities with Newegg before your competitors do.
Newegg Statistics
28 million registered users and growing
11 countries and growing
Effective promotional marketing: e-mail, Shell Shocker, Daily Deals, etc.
Commission fees as low as 8%*
A great misconception is that Newegg is for electronics and computer parts only. Although Newegg is a huge seller in consumer electronics and computer components it has also become an online marketplace for third party sellers to sell their products. There are currently 75 different product categories open for sellers, and the list is still growing.
Hot Categories
Consumer Electronics
Jewelry
Home Improvement
Toys & Games
Automotive
Signing up is easy (see list of requirements below). The majority of Kyozou clients are exactly what Newegg is looking for "traditional bricks & mortar retailers competing against big online vendors" to "overseas companies looking to bring their new products to the North American Market". To learn more about signing up for Newegg click here.
Signup Requirements
W-9
Bank account information
Proof of any applicable insurance
Contact your account manager today to learn more about getting started on Newegg
Click here to learn more about signing up for Newegg.
*Newegg Commission fees based on Product Categories. Commission fees range from 8% – 14%.
Article Written By: Kyozou Product Specialist Reid Armstrong